Appeals Attorney Riverside, CA
Understanding California Appeal Cases
When justice has not been served and an individual is wrongly convicted or when they did not receive a fair trial, they have the opportunity to file an appeal to seek to have the conviction overturned. The law allows for an appeal when there is cause to believe that there was any type of jury misconduct, illegal actions by a prosecution team, or other serious error or illegal act that could have affected the outcome for the individual on trial.
It is an opportunity under the law for a wrongly convicted individual to seek justice. All cases will have some error, but the question in an appeal will be whether those errors could have led to an unfair judgment. A California appeals lawyer from the Law Offices of Grech & Packer provides the skilled address to all types of appeals, both at the state and federal level.
Get the Help of an Appeals Attorney California
Our Riverside appeals lawyers assist in all types of appeals and related legal matters, including but not limited to matters of:
Our Riverside appeals attorneys provide service to many law firms and you can view sample appellate briefs, or get help on appeals for lawyers, writs for lawyers, and in drafting quality complex motions for lawyers. In any post conviction matter, including state or Supreme Court appeals, our firm has the exceptional qualifications and experience required in these very difficult and important legal issues.
California Law Appeals Process
When you are convicted, it is important to make a timely appeal of the conviction to an appellate court. Your attorney writes a brief explaining why your original trial was not fair and sends a copy to the appellate court and to the prosecutor. Then your attorney appears at a hearing on the appeal and presents oral argument on why your conviction should be reversed. The appellate court judges may ask questions of your attorney and the prosecutor. Once the hearing is over, the appellate court judges will resolve among themselves whether to affirm the lower court decision or to reverse it and order a new trial.
Do You Need to Appeal a Verdict?
When an appeal is successful, there are a variety of possible outcomes. The case may go back to court for another trial; in other cases the conviction is fully overturned and the individual is free of the burden of the courts, or another trial. There are also cases in which the conviction included unfair punishment that went beyond what is allowed under law.
When an appeal is filed it may provide the opportunity to negotiate on behalf of the convicted individual. Each individual case has its own specific and unique evidence and circumstances and requires a professional to address the case with an insightful review of every aspect of the case to determine the best course of action.
It is vital that any appeal is immediately addressed; there is a short period of time in which to file before you will lose the opportunity to do so. Our legal team has extensive experience in filing criminal appeals and is often contacted by other firms to assist in drafting their motions and writs in appeals. You can take advantage of our experience and professionalism directly when you need to appeal a conviction.
Filing for an Expungement in California
A criminal conviction can negatively affect your ability to be accepted into a higher learning program or may disqualify you from certain jobs. If you have made a mistake in the past, you may think there is no way to erase it and move on. However, expungement is a tool that is available to some people. By taking advantage of this, you could get your criminal record cancelled. When you fill out job applications, you would be able to state that you do not have a criminal record. The employer will not be able to deny you a job or a promotion based on your past. However, there are some stipulations on an expungement. First, you would have had to served your probation and followed all the terms of your probation. However, even if there were some probation violations, you still may be able to qualify with the help of a skilled California appeals attorney.
Appeals With the California Supreme Court
If you are taking your criminal case to the California Supreme Court, you have already lost twice, once at the trial court level and then on the Court of Appeal level. In obtaining an attorney to represent you, you cannot afford to go with second best. You need proven appellate court representation to give you the best possible chance for reversal of your criminal conviction. You are urged to contact an appellate attorney in California for assistance.
Making Your Appeal to the California Supreme Court
When we take an appeal to the California Supreme Court, we review the trial transcript and the court of appeal decision. We also study other court decisions on the same subject and prepare a new brief to the court. We send this to the court and the prosecutor. We also review the prosecutor's brief and if needed write a reply brief. We then appear at the appointed time for a hearing before the court. We present our arguments and press for reversal of the conviction.
---
Do not take a chance with unproven counsel. Contact us today at (951) 291-0105 to speak with our Riverside appeals lawyers.
---
U.S. Supreme Court Appeals Cases
When you take your case the United States Supreme Court, you are pursuing your last means to reverse your conviction. You need to go with a Riverside appeals attorney with a proven record of success. You also require an attorney who will give you the personalized attention and respect you need. You are urged to contact an appellate lawyer in California for assistance.
How Appeals to the U.S. Supreme Court Work
Appeals to the U.S. Supreme Court mainly go there through either the state or federal court system. In the state court system, you start at the trial court, appeal first to the state court of appeals, then to the state supreme court and finally to the U.S. Supreme Court. In the federal court system, the trial is conducted in the U.S. District Court, appealed to the Circuit Court of Appeals and finally to the U.S. Supreme Court.
The U.S. Supreme Court does not take all cases; in fact it only hears about 200 appeals per year out of thousands that are submitted to it. Our first hurdle is to get the court's agreement to hear the case. For this we draft a petition, called a writ of certiorari, presenting the facts of the case and an argument why the court should hear the case. Once the court agrees to hear the case, we prepare and file briefs and finally go to Washington, D.C. to present oral arguments to the court. The members of the court then confer about their decision and a justice is chosen to write the opinion for the court.
---
Do not trust your future to anything less than an accomplished Riverside appellate attorney. Contact us now for your appeal at (951) 291-0105.
---
Appeal FAQ
I Have Been Convicted of a Crime. What Can I Do About It?
With the help of your attorney, you can move for a new trial at the trial level or immediately appeal. If you move for a new trial, your attorney prepares a legal document called a brief in which the attorney points out errors which deprived you of a fair trial. Your attorney will cite court cases where the same point was addressed by appellate courts and how the courts ruled. Your attorney presents this to the judge who ruled in your trial and asks the judge to throw out the original decision and order a new trial. If this does not work, you can appeal the decision to the appellate court.
On What Basis May My Conviction Be Overturned?
Trials have to be conducted according to the rules of evidence as well as other state and federal law. Where the court makes a mistake in a ruling in your case or there is prosecutor or jury misconduct, your conviction may be reversed on appeal. The appellate court will not reverse for just any mistake, however. It will reverse only when the mistake was prejudicial to you depriving you of a fair trial.
I Am Currently in Prison and the Time for Me to Appeal Has Long Since Run Out. I Don't Think My Attorney Tried Hard to Help Me. What Can I Do?
You may contact an attorney to petition for a writ of habeas corpus on your behalf. You will be brought to court where your attorney will argue that your conviction should be thrown out based on inadequate legal representation and a new trial ordered. If the judge sees your case to have merit, he will order the prosecution to prepare a response and will set a hearing date to resolve the matter.
Powerful Representation for Your CA Appellate Case
Law Offices of Grech & Packer is a seasoned appellate law firm skilled in appearing before California appellate courts. Mr. Grech has more than 30 years of legal experience and is certified by the State Bar as a criminal law specialist, a recognition given to only a few criminal lawyers in the state. Furthermore he is ranked "AV" by the national law directory Martindale Hubbell which means that fellow lawyers view him as preeminent in the field.
We have extensive experience in the appellate process and help many other firms in preparing an appeal for a wrongfully convicted client. We are committed to providing high quality, personal service to our clients. We know that this is a tough time for you and that you are under a lot of stress. We will fight for you aggressively and intelligently.
---
Contact an appeals attorney California from our firm at (951) 291-0105 for immediate assistance in a variety of matters related to appeals.
---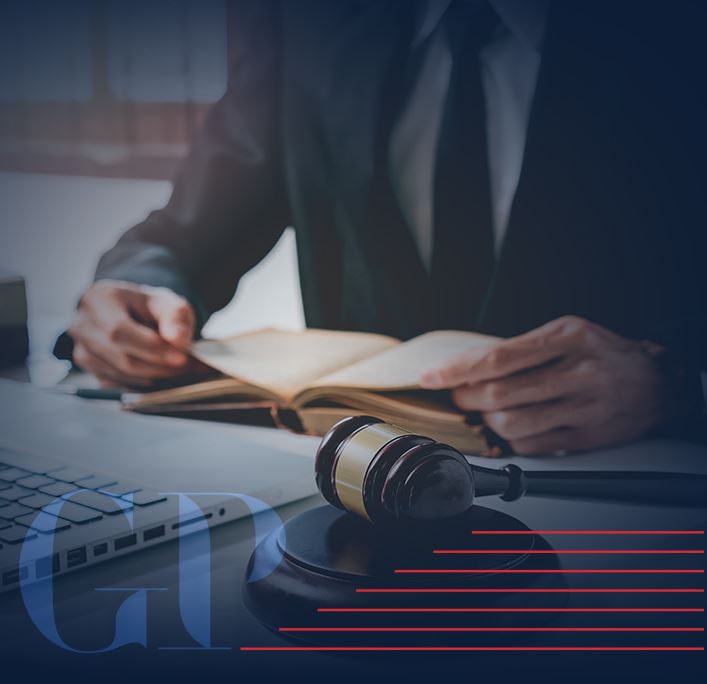 Tell Us About Your Charge
Your Initial Consultation Is Complimentary