Domestic Violence Attorney in Riverside, CA
Defending Clients Accused Of Domestic Violence In Riverside County
Domestic violence is a serious criminal offense that can create a significant impact on your life even before the case goes to trial, especially if you have been accused of domestic violence when you are innocent, or there were mitigating factors in the case. In many domestic abuse cases, the person accused may be acting in self-defense. Additionally, it is not always the man who instigates the fight or who is the aggressor.
The state of California takes domestic abuse matters very seriously and zealously prosecutes these types of cases. If you have been accused of domestic abuse, you should not try to speak with your accuser, as this is likely to make matters worse.
Why Choose Us?
At the Law Offices of Grech & Packer, our Riverside domestic violence attorneys have represented hundreds of domestic violence cases. When there are false allegations made, you need a legal advocate who has the expertise to be able to point out the inconsistencies and falsehoods in the prosecution's case.
Both of our lawyers at Grech & Packer have extensive criminal law experience. Paul Grech, Jr., a former Deputy District Attorney, has prosecuted over 50 jury trials. From assault to murder, he provides competent legal counsel to the accused as a criminal defense lawyer. The California State Bar has also certified him as a Specialist in Criminal Law. In addition to aggressive defense, attorney Trenton C. Packer represents those facing charges. California state and federal courts have heard hundreds of his cases. The Fourth District Court of Appeals has also heard Trent's arguments effectively.
---
Have you been charged with domestic violence in Riverside? Call the Law Offices of Grech & Packer today at (951) 291-0105 or contact us online for a free consultation with our domestic violence lawyer in Riverside!
---
What is Considered Domestic Violence in California?
Domestic violence encompasses various forms of abuse inflicted on a spouse, ex-spouse, cohabitant, boyfriend, girlfriend, fiancé, parent, child, or another family member. These forms of abuse include:
Threats
Physical abuse
Mental abuse
Emotional abuse
And sexual abuse
Domestic Violence Statistics
According to a recent study by the Department of Justice and the Center for Disease Control, 25% to 35% of domestic violence victims are men. When a family altercation becomes heated, both individuals can be the aggressor at different points in the dispute, and both may act inappropriately.
What is Domestic Battery?
Domestic battery is the force or violence inflicted on a:
Domestic partner
Intimate partner
Cohabitant
Or family member
A person can be charged with the crime of domestic battery even when there is no visible sign of injury.
---
Contact us today to speak with our Riverside domestic violence lawyers.
---
What Are the Penalties for Domestic Violence Charges in California?
The penalties for a domestic violence case will depend on the circumstances of the crime, including the severity of any injuries that were inflicted. Domestic violence offenses may be charged as either a misdemeanor or a felony. If serious injuries occur, there is a good likelihood that you will be charged with a felony. If there were minor injuries, or if only threats were made, it is more likely that you may be charged with a misdemeanor.
A guilty verdict in a domestic violence case can result in the following:
Probation
Jail time
Harsh fines
Community service
Restraining order
Not being able to have contact with your children
Having to move out of your home
A criminal record
Sex offender registration (if sexual misconduct offense)
How Does A Restraining Order Work?
A restraining order prohibits a person from physically contacting or communicating with the individual who requested the order.
These forms of communication include:
Verbal communication
Phone calls
Letters and emails
And includes relaying communication through another individual
Restraining orders are usually issued on a temporary basis when first requested. A hearing is then scheduled to determine if the order should be permanent.
How Long Does Domestic Violence Stay on Your Record in California?
No matter what the charge is, it stays on your criminal record for the rest of your life. In California, domestic violence convictions are permanent unless expunged from your record.
Dismissing a Domestic Violence Case in California
California domestic violence attorneys may use the following strategies to beat a domestic violence allegation:
To weaken the prosecution's case, your attorney may challenge the prosecution's evidence, such as eyewitness accounts, police reports, or physical evidence.
Your attorney may argue that your actions were justified and that the alleged victim was the initial aggressor if you were acting in self-defense.
To cast doubt on the victim's credibility and motivation, your attorney may present evidence of the victim's history of violence, substance abuse, or mental health issues.
Your attorney may challenge the legality of the arrest by arguing that any evidence obtained during the arrest should not be admissible.
To avoid a trial and potentially reduce your charges or penalties, you may want to negotiate a plea bargain with the prosecution.
Your attorney will use different strategies depending on the facts and circumstances that surround your case. Every case is unique, so the strategies he uses will differ from case to case. To ensure a successful defense, you should hire a skilled lawyer with experience in domestic violence cases.
Contact Our Domestic Violence Lawyer Today
Our Riverside domestic violence lawyers will use our many years of experience to minimize any jail time you may be facing and, if possible, have your charges reduced or dismissed. At the Law Offices of Grech & Packer, we give you our commitment to pursue the best possible outcome in your case. We've secured positive results against even the most serious charges - Visit our case results page!
---
Contact a Riverside domestic violence attorney at (951) 291-0105 today if you have been accused of a domestic violence related offense.
---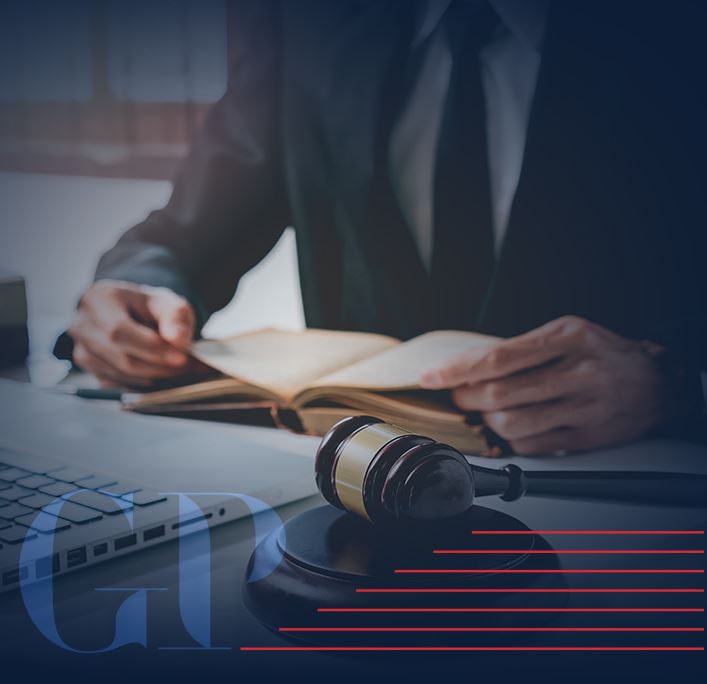 Tell Us About Your Charge
Your Initial Consultation Is Complimentary