Riverside Vehicular Manslaughter Attorney
Charged With Vehicular Manslaughter?
Vehicular Manslaughter is charged after a driver allegedly causes the death of another while recklessly driving under the influence. It is a felony and carries a sentence of up to ten years in prison, as well as heavy fines and possible restitution to the victims. At Grech & Packer, we defend clients charged with this offense in the Riverside area. Attorney Paul Grech is a former Riverside County prosecutor with years of criminal law experience.
We are among the few criminal defense attorneys in the state to be recognized as Certified Specialists in Criminal Law by the State Bar Association. Additionally, the national law directory Martindale-Hubbell® has rated our team as AV® Preeminent™ a designation given to only the most qualified and proven defense law firms. With your freedom on the line, you owe it to yourself to have superior defense. Contact our team today to begin strategic defense of your case.
How Can I Fight My Charges?
In order to prove this charge the prosecutor must show that our client was (1) DUI, (2) driving recklessly in such a way as to create a high risk of death and (3) that the client's conduct caused the death of the other person. In order to defend against these charges we have our licensed private investigator conduct a thorough investigation of the accident. In these cases the police usually arrive after the accident has happened. Proceeding with what people tell them, they often accept false ideas and jump to conclusions.
We often have our investigator examine the accident site for clues that police missed and interview witnesses. We also look for evidence that our client was driving safely and it was the other person or possibly road conditions that caused the accident. Additionally we seek evidence that police violated alcohol screening procedures. This invalidates the conclusion that our client was DUI. We have the experience you need to defend against vehicular manslaughter charges.
---
We urge you to contact us for a free consultation to discuss your charges and defense strategies.
---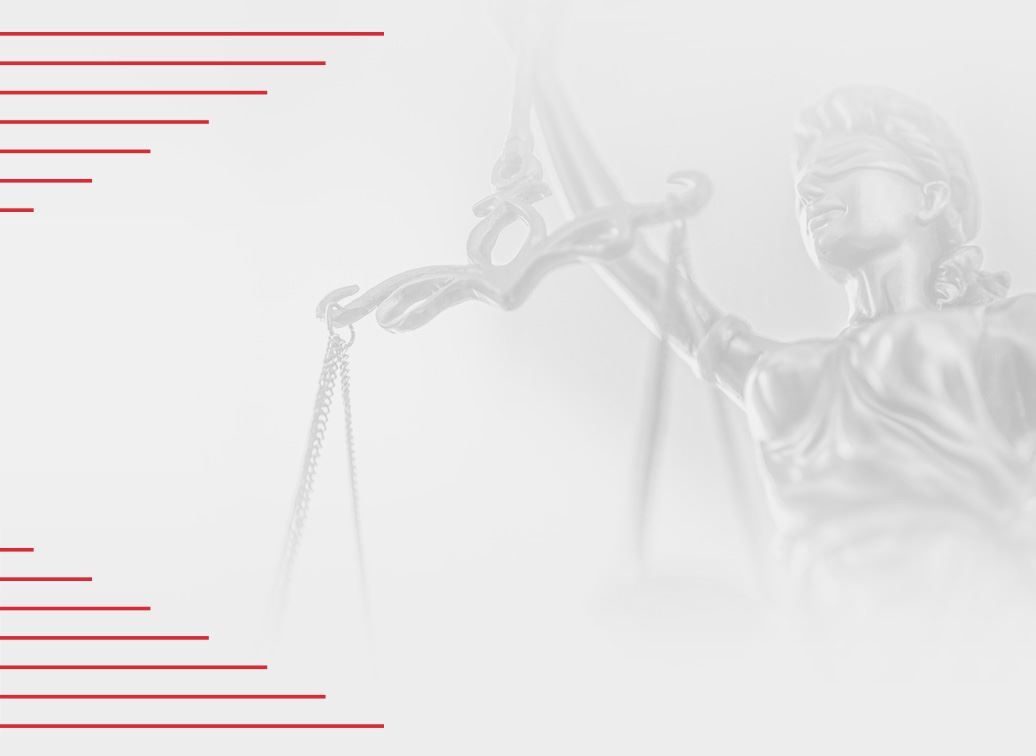 Recent Victories
Where Tough Cases Are Won
Assault With a Deadly Weapon

Appeals Case - Murder

Aggravated Child Molestation

People v. G.G. - The defendant was charged with aggravated child molestation and faced life in prison.

A.Y. v. County of San Bernardino

$500,000 in Workers Compensation Fraud
Tell Us About Your Charge
Your Initial Consultation Is Complimentary